Today we welcome to the sunlight Patriot Front member and prolific neo-Nazi Patryck Scott Durham aka Kevin – CO / Fedposter / FedpostingH / NeverFedposts of Aurora, CO.
Content warning – racism, antisemitism, violence
Update (2022/07/07) : A very not-happy birthday to Patriot Front member & neo-Nazi Patryck Scott Durham
Patryck Scott Durham turns 18 this year and may still may be a minor. After external review by other researchers and much deliberation we have decided to publish this info due to the escalating violent and threatening content of his tweets.


Patryck Scott Durham aka Fedposter is known on Twitter for extreme racism, antisemitism, and the frequent suspension of his accounts. Many of his accounts respawn with similar images, a bio mentioning "Hawley Fan" and tweets promoting Patriot Front. He is a prolific ban evader with 28+ Twitter accounts we have archived https://archive.org/details/patryck-scott-durham-fed-poster-twitter-archive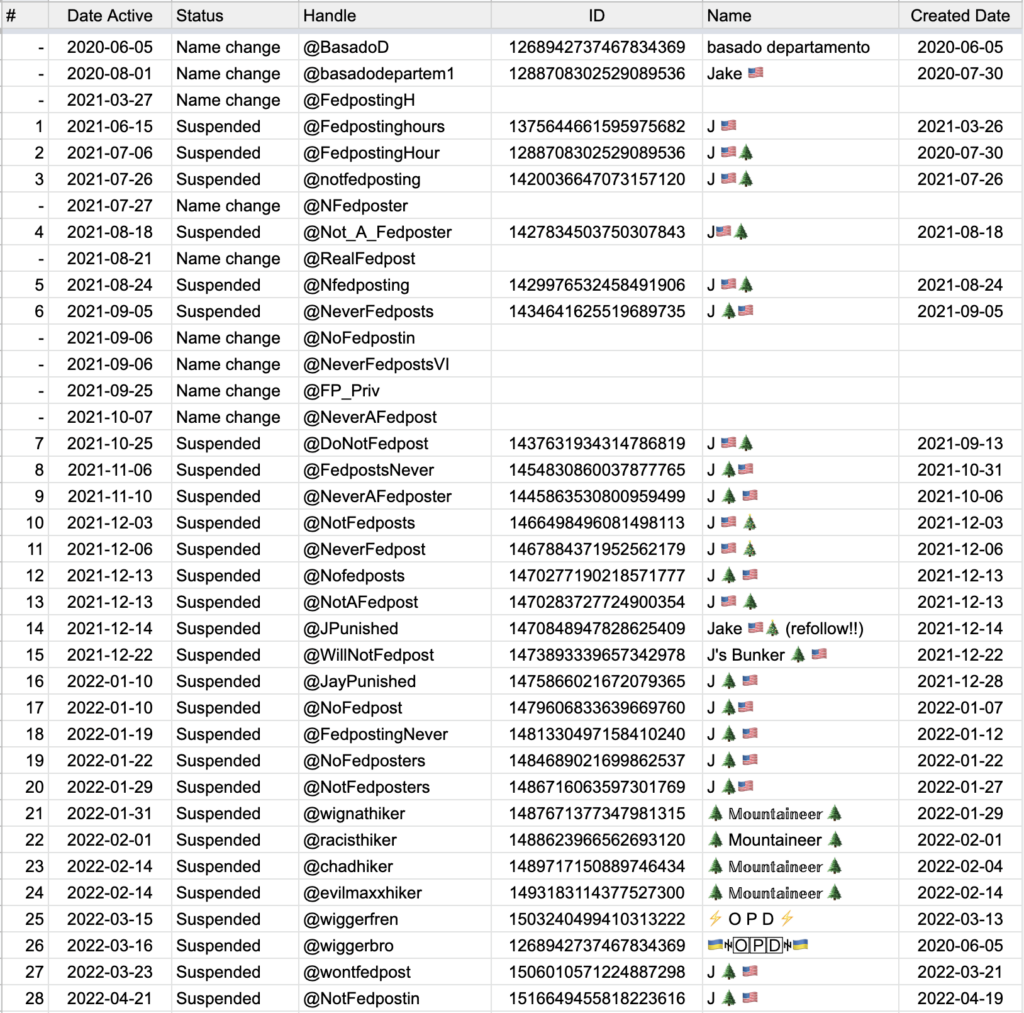 Patryck's connection linking Fedposter to "Kevin CO" and involvement with Patriot Front is documented in the @UR_Ninja Discord archives
Connection between Fedposter and Kevin CO further verified in a convo from the UR Patriot Front archives. John CO posts a "stolen land" image, Kevin CO replies that he had seen it before and had posted it to his Twitter. @FedPostsNever tweeted the same image a few hours earlier.


Both Fedposter and Kevin CO talk about their location in Colorado.
Both Kevin CO and Fedposter talk about playing lacrosse.
In our research we found several
selfies
posted by Kevin / Fedposter. An image of himself wearing a white hoodie with a lacrosse logo was posted twice from different Twitter accounts
@chadhiker
&
@NeverFedPosts
.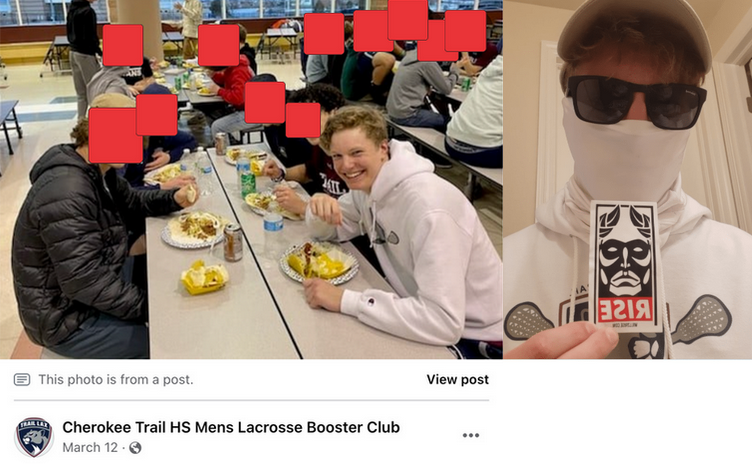 The HS Mens Lacrosse Team Facebook page lists player Patryck Durham who is planning on going to Duke University. This matches comments from both Kevin CO and Fedposter.
Another player highlight post shows Patryck "Paddy" Durham as a member of the POWLAX club team for lacrosse.
The travel date to Chicago for the team matches the days Fedposter said he was in town.
A search of "Patryck S. Durham Colorado" reveals a Quora account with an additional photo and family information that
matched
tweets
.


Fedposter dropped a hint about his surname being the name of an English city…and Durham, England does exist.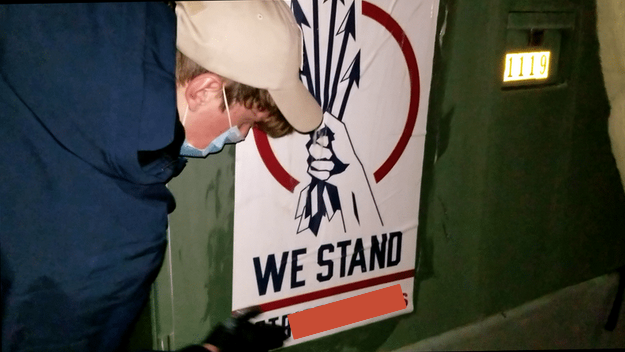 Patryck Durham aka Kevin CO creates promo videos for Patriot Front alongside extensive violent war compilations he shares
across
4Chan
, YouTube and Odysee
Patryck aka Fedposter created his most recent Twitter account @NotFedpostin on 4/20/22 to celebrate Hitler's birthday. This most recent account shows an escalation of his violent and racist views.
Patryck aka Fedposter has posted an endless amount of violent and racist tweets
Patryck aka Fedposter frequently made posts citing racist and antisemitic "replacement theory" and makes it very clear who he blames
Patryck posts about his hatred of the Jewish and Catholic faiths.
Patryck dehumanizes black people and replies with racial slurs
CALL TO ACTION
Patryck is scheduled to graduate in a few days but his posts have increased in violence and he has shown follow through in actions. Please politely contact the school district, Cherry Creek Schools @CCSDK12 and Cherokee Trail High School @CTHSConnect to inform them about Patryck's activities.
Patryck has talked about going to Duke U. The fall registration date for Duke has already passed, please politely inform @DukeU about Patryck's activities and the threat he may pose on campus.
UPDATE (5.28.22)
Patryck was not allowed to walk at his HS graduation ceremony on this past Thursday. Extra security was added outside the grad ceremony.
We have been informed by several sources that Patryck will no longer be going to Duke, we have deleted that call to action.
THANKS
We'd like to thank the researchers who helped work on this @murphtracks, @occupyICENW, @SalishcoastA and other anonymous antifascist researchers who helped provide research for this project. You can look forward to more sunlight coming to fascists soon.
RESOURCES